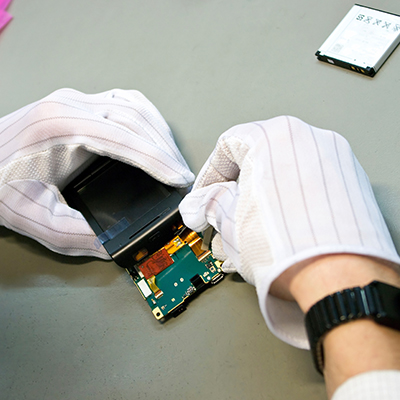 Delta Enterprise USA provides top-notch reverse logistics solutions for the wireless industry. Located in the Glen Oaks, New York, we are a global phone and accessories distributor. Headquartered in Miami, the company also has offices in Los Angeles, and Delaware.
We provide a variety of repair, refurbishment & reclamation services for the wireless devices and components. Our long list of services includes product evaluation, repair, quality control, refurbishment & reclamation of the key cosmetic components.
We have trained and professional employees who specialize in the repair and refurbishment services for the major wireless air interface technologies in industry. We are determined to provide efficient refurbishment solutions to customers.
---
We provide repair and refurbishment services for various types of wireless network interfaces such as –
CDMA2000
1X EV-DO REV A & B
We are staffed with highly specialized, trained and experienced engineering team. Over the years, we have developed our process of repairing, refurbishing and reclaiming the wireless devices & components. We still continue to evaluate and refine the process to make it better. For this purpose, we study the processes to identify any areas of improvement.
All our equipment's go through RF testing.